Reveal
Animation
Bespoke Typeface
Brand Strategy
Design toolkit
Guidelines
Identity
Interface Design
Logo
Marketing collateral
Research
Website Design
UX/UI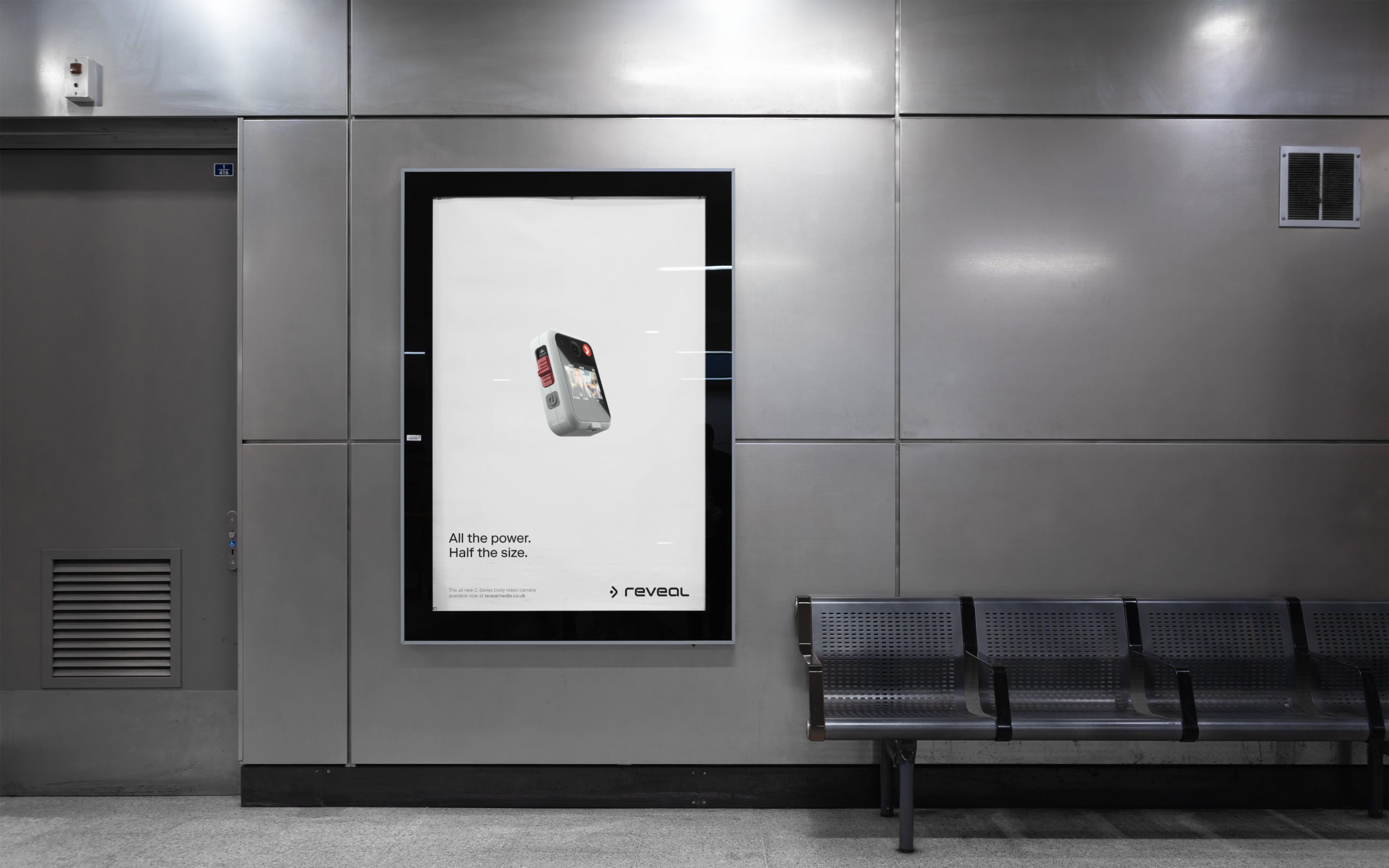 The leading innovator of bodyworn camera hardware + software, Reveal Media briefed a repositioning of their brand identity. Strategist Tim Watson developed a proposition that shifted from focusing on one specific end user, to their commitment to product performance.
The objective of the graphic work was a more inclusive and less overtly masculine + authoritarian visual language that communicates 'Performance Matters' + connects all sectors + phases of the business.
It was identified that in many instances the 'a' in the existing logo read as an 'o'. Performance was improved with an exaggerated enhancing legibility + recognition of the character as an 'a'. The logotype + icon were then reworked and a full alphabet was created. This became the signature for all products + platforms in the Reveal ecosystem.